It's not fried chicken, but just barely. This is a simple and delicious recipe for folks who like juicy chicken more than greasy chicken, so give this baked chicken recipe a try.
Ingredients:
2½ lbs. CHICKEN (skin removed)
1 cup MILK (I use almond milk, but buttermilk is cool)
HOT SAUCE (to taste)
1 cup BREAD CRUMBS
3 tsp CURRY POWDER
1 tsp GARLIC POWDER
1 tsp ONION POWDER
1 tsp ONION SALT (or regular salt, adjust to taste)
½ tsp GROUND MUSTARD
1 tsp PAPRIKA
*add ½ tsp red pepper if you want a kick
Buy skinless or remove skin and clean and rinse 2-2½ lbs. of chicken pieces. I love the dark meat, so I usually use thighs, but use whatever cuts you like and adjust the cooking time accordingly.
Spread the chicken out in a shallow bowl and dash with hot sauce to taste. Add one cup of milk. I like to use almond milk, but my momma always used buttermilk. Allow the chicken to soak 30-60 minutes.
In a ziplock bag, add the remainder of ingredients and mix.
2 pieces at a time, add chicken to the ziplock bag and turn until coated. Sealing plenty of air in the bag will help coat the chicken pieces easily and evenly. Place pieces on a non-stick or lightly-oiled baking pan and bake at 350 degrees Fahrenheit for about 30 minutes. Periodically check on the pieces as oven cooking times will vary. After 30 minutes, or when the pieces are well on their way to cooking, turn them, and continue cooking for another 15-20 minutes. Curry gives the chicken a wonderful color, and it looks very much like fried chicken, although not as crunchy as fried chicken. For extra crunchiness, broil the pieces for 1-2 minutes on each side.
Give this baked chicken recipe a go and let me know what you think!…it's a pretty tasty bird.
Bon appétit!
And when you're tired of chicken, try a Juicy Pork Loin Recipe.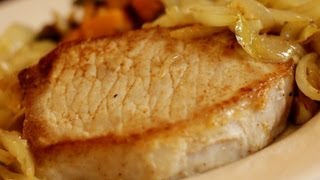 Print Recipe