This easy, baked tilapia recipe will make even those big boring bags of tilapia fillets taste great –or any other less than stellar fillet of fish. Tilapia is not an exciting fish, but it's often a pretty good buy relative to everything else in the seafood department. This recipe will turn tilapia–or any bargain fillet–into a super tasty, super moist side of aquatic splendor (too much?). Breading and frying always helps tilapia, but breading and baking will do the same, and it's a lot less messy and a lot more moist–and healthier, too.
Tilapia Recipe Ingredients:
2 FISH FILLETS (about 8oz each)
½ ONION (sliced or chopped)
½ cup PANKO BREADCRUMBS
½ tsp GARLIC POWDER
SALT and PEPPER to taste
2 Tbsp fresh DILL (or 2 tsp dried dill)
¼ cup MAYONNAISE
1 tsp DIJON MUSTARD
1 clove GARLIC (minced)
1 Tbsp fresh LEMON JUICE (add zest for extra lemony-ness)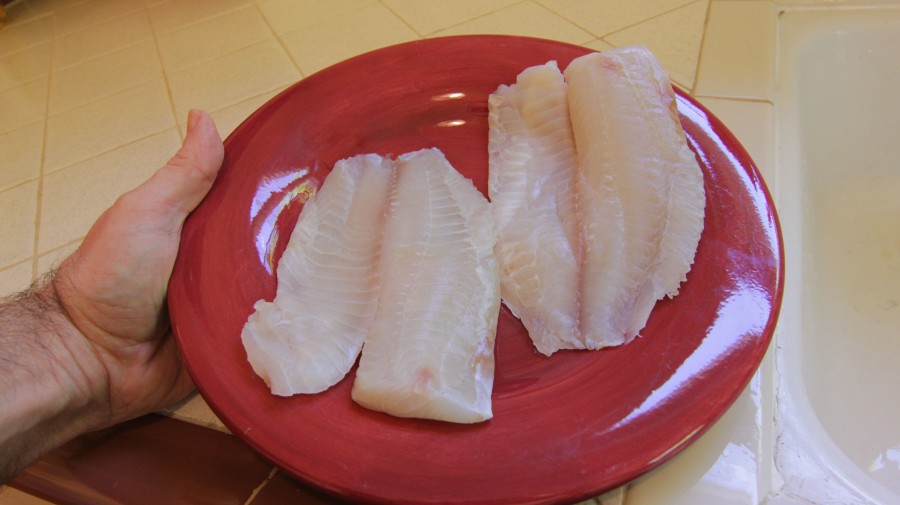 directions:
Preheat oven to 450 degrees F.
In a small cup, combine panko crumbs (or any breadcrumbs–panko just happens to be best, I think) with garlic powder, salt, pepper and 1/2 of the dill and mix.
In a separate bowl, combine the remaining dill, mayonnaise, Dijon mustard (not yellow mustard!) and lemon juice and stir until smooth.
Rinse and pat the fish fillets dry with paper towels. Spray a baking pan with cooking spray. Lay onion slices in pan and place fillets over
onions. Evenly brush the tops and sides of the fish with the mayonnaise mixture. Sprinkle and press the crumbs into the mayonnaise.
Place pan in oven and bake about 15 minutes until the crumb topping has turned a nice, golden brown. Serve with rice and veggies.
Give this tilapia recipe a try and let me know what you think, and bon appetit!
For another tasty dish, Try this Blackened Fish Recipe.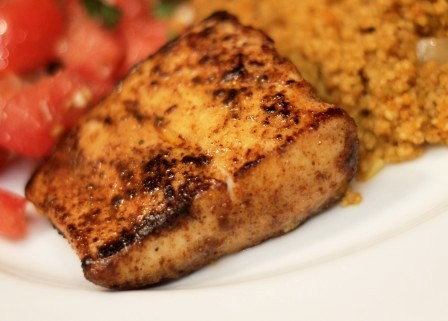 Print Recipe