I've been baking this chocolate cake recipe too much! It's super easy, moist, and tasty; and kinda cool to bake, too, since the main ingredient is beans! What!? Garbanzo beans! Which are also called chick peas. So besides being a delicious cake, it's a flourless, gluten-free cake. This cake is especially tasty with cream cheese frosting.
Chocolate Cake Recipe Ingredients:
2 15 oz cans GARBANZO BEANS
2 cups semi-sweet CHOCOLATE CHIPS
4 EGGS
1 cup SUGAR
¾ tsp BAKING POWDER
1 Tbsp VANILLA EXTRACT
2-3 Tbsp BUTTER
½ cup DRIED CHERRIES (or other dried fruit)
1 cup toasted NUTS (chopped)
POWDERED SUGAR (for dusting)
fresh BERRIES (for topping)
…or top with CREAM CHEESE frosting
Cream Cheese Frosting Ingredients:
8oz CREAM CHEESE, softened
¼ cup unsalted BUTTER, softened
2 cups POWDERED SUGAR
1 tsp VANILLA EXTRACT
1 Tbsp MILK
Chocolate Cake Recipe Directions:
Butter up a baking dish; 8X10 or 9X11…about the size of a human head.
Rinse and drain garbanzo beans.
In a food processor, combine eggs and beans and blend until smooth.
Transfer beaten bean mixture to a large bowl and add baking powder and sugar and stir until well combined.
On the stove, set up a double boiler and melt the chocolate chips. Add butter to the chocolate as needed to keep the chocolate smooth.
Once melted, add the chocolate to the cake batter mix and stir until incorperated.
Stir in vanilla extract, your favorite dried fruit (I prefer cherries or cranberries), and chopped nuts.
Mix well and pour into buttered baking dish.
Bake for 45 minutes in an oven preheated to 350 degrees Fahrenheit.
After 45 minutes insert a knife or toothpick into the cake to check that it is done; if wet batter sticks to the toothpick, let it cook a few minutes longer.
Allow cake to set and firm up 10 minutes before removing from the baking dish.
After 10 minutes, turn cake onto a baking rack and continue to let cool.
Once the cake cools, it's ready for the next step, whatever that is…
This chocolate cake recipe is a perfect match for a cream cheese frosting, but it tastes great with just a sprinkling of powdered sugar and fruit, or believe it or not,
it tastes great plain! It's incredibly moist, and the nuts and fruit make it almost like a brownie.
Cream Cheese Frosting Directions:
About an hour ahead of time, set out the cream cheese and butter to soften.
In a bowl, combine cream cheese, butter, and vanilla extract and blend with hand mixer.
Once ingredients begin to come together, add in the powdered sugar. Add the sugar a bit at a time to avoid a sugary blending mess.
Mix until the frosting is smooth. To thin the frosting add a small amount of milk–no more than a Tablespoon at a time! For a thicker frosting,
just add more powdered sugar.
And that's it.
Spread on your dessert and eat away!
Give this flourless, chocolate cake recipe a go and let me know what you think, and bon appétit!
And for more tasty dessert ideas, check out my DESSERT PLAYLIST: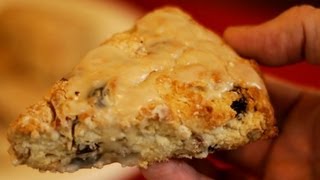 Like this chocolate cake recipe? click pic for more desserts!

Print Recipe